Another great artist/illustrator will visit us in Vienna and we're happy to announce his signing at sixxa store: Gary Baseman! His new mini series with Kidrobot is just out, Toby's Secret Society is a wicked set of blindboxes. And the High Priest of Toby will be released this month as well … so it's perfect timing for him to be around!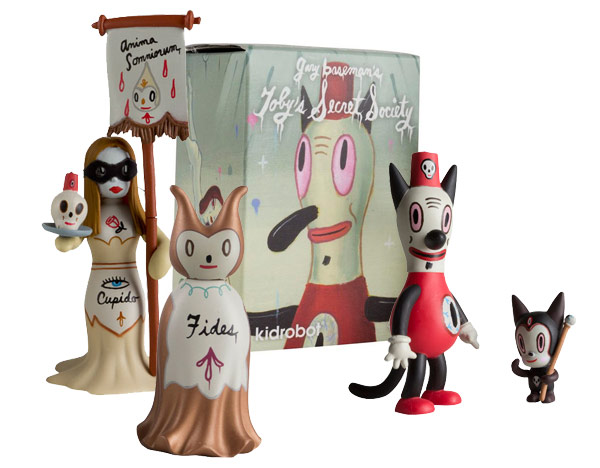 Don't forget he had more things out, like the Midnight Magi set from Kidrobot/swatch, and actually even without any of these, Baseman is a legend!
Check his stuff at www.garybaseman.com and infos on the event on Facebook! December 15th, 19-21h at sixxa store vienna, Kirchengasse 22.