We went to ISPO Munich to see what's new and of course to see how many products I had there. So here's the first quick article, it's on Gloryfy Eyewear!
I was quite surprised to see 4 glasses that had my designs on it, next to the all-time-classic "Kirk skate" that's in the 3rd or 4th year already (!!!), there's two new G2s and a G3 – yeah!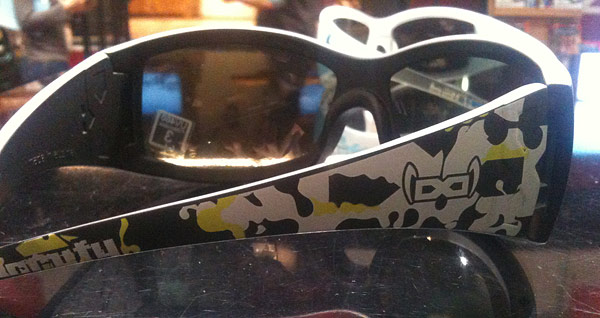 The G2 scary has a dripped design, I morphed the logo and designed an element that would cover the full length of the arms. In a typical black/white/green … this is a perfect colorway for them.
The G3 player has amazing details on the logo. I designed a version with a lot of different textile patterns on it, slicing them up and putting them back together – they did a great job on this one!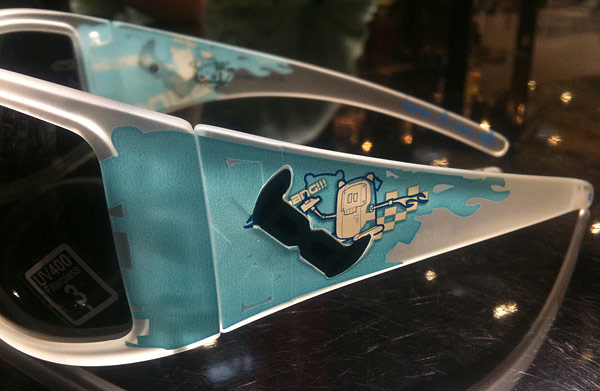 And finally the G2 bang … it features the Mecha_Lemming we did 2 years back, but in a totally new colorway, frosted arms. That was the highlight of the day for me ;)
More details, proper product shots and an update in the portfolio will follow soon!